https://www.spaltenna.it/
Hotel
Advance Booking 2020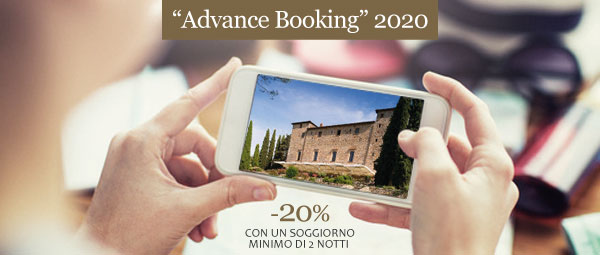 book your relaxing holiday in chianti.
Take advantage of the "Advance Booking 2020" offer!
20% OFF applicable to bookings with a minimum stay of 2 nights.
At the time of booking, the hotel will collect the full amount of the stay on the credit card given as a guarantee, and this amount cannot be canceled or returned.
If cancelled or modified for any reason or in case of no-show, the total amount of the reservation will not be refunded.
Offer valid until January 31, 2019.
Reservations available from 9 April 2020.
Don't miss out on this opportunity, choose Castello di Spaltenna for your holidays in Tuscany.